Sheet metal punching
Versatility and customisation are the two key concepts when it comes to industrial sheet metal punching.
Punching is a process used to make holes in different types of metals, such as galvanised steel, stainless steel and aluminium.
In most cases, the profiles need holes, slots and notches so that they can be used directly without further processing by the customer.
While punching used to be done manually, these specific processes can now be carried out in-line using punching machines integrated into the cutting lines, the so-called belt punching machines.
Another method is to use stand-alone punching machines, which accept sheets of up to 10 metres in length and up to 4 mm thick.
In this case too, the procedure involves processing according to the following folding in the case of profiles.
The versatility of these machines also allows the direct production of finished or semi-finished material such as brackets, accessories, plates, reinforcements or coatings. It is precisely the experience and high specialisation of the operators involved in PLC programming that allows the optimisation of the raw material, reducing waste to a minimum.
Nesting and programming are fundamental activities for us in order to organise production in the most efficient way and minimise waste of raw materials.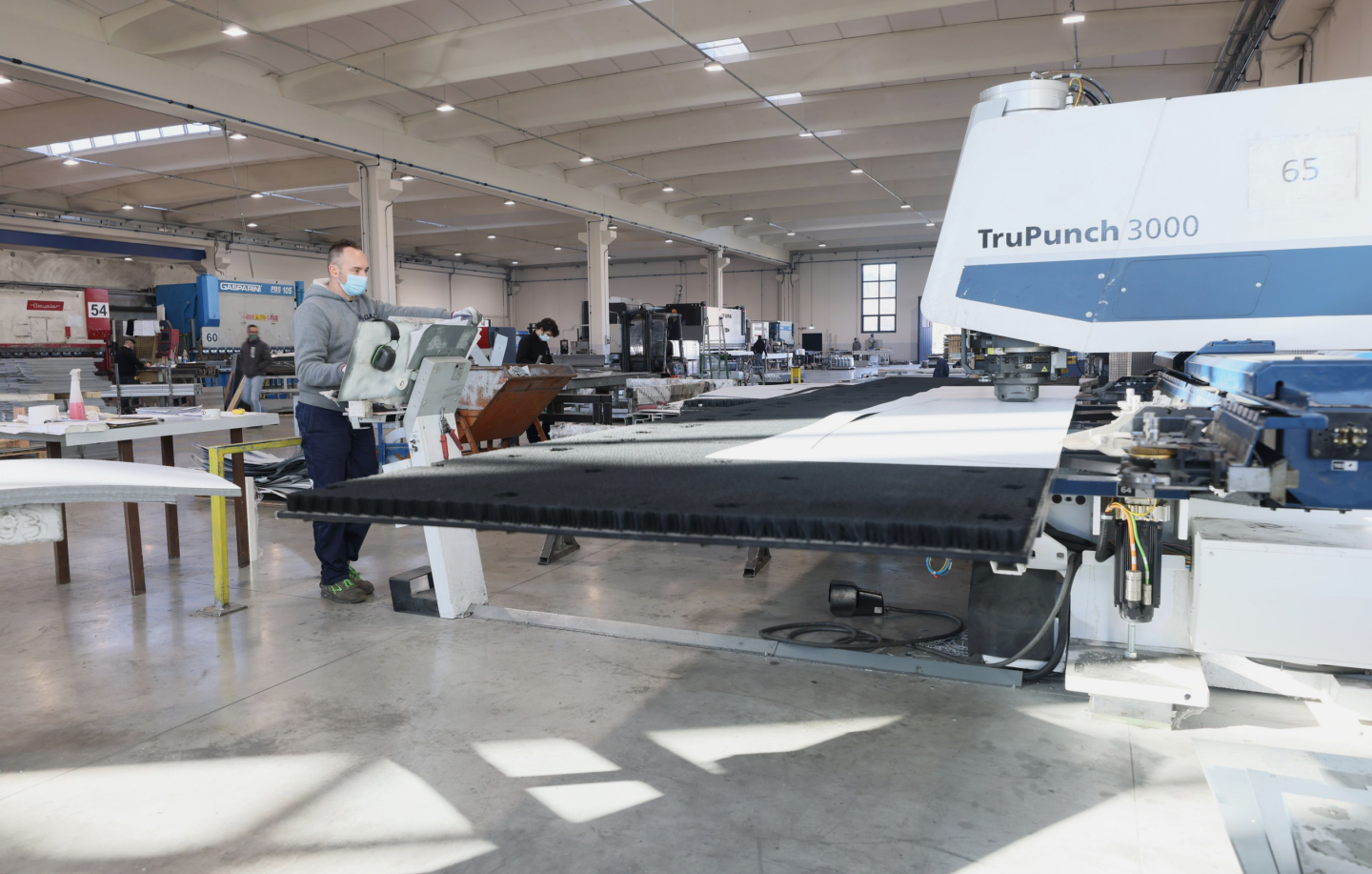 Our punching operations are carried out using quality, high-performance machinery: belt punching machines and stand-alone punching machines with automatic tool change.
The division is managed with a dedicated punching programming office.